Over 3/4 of all headaches arise from muscle tension, which may be related to your bite. At the Atlanta Center For TMJ our non-invasive TMJ treatment can dramatically reduce or eliminate symptoms you may have been suffering with for years.
Have you seen an ENT, neurologist, chiropractor, physical therapist, or your family dentist and no one has been able to relieve your pain or symptoms despite years of attempts? We can help.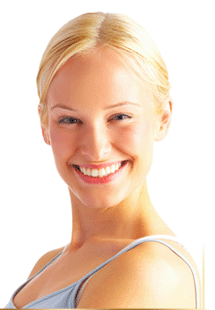 Imagine having a doctor whose sole purpose is to help you feel your best every day. And if you're not improving in 30 days he'll give you a refund!



Fred Abeles is one of the best dentists in the country. We're proud to have him as a Clinical Instructor and Regional Director at LVI. His commitment to excellence is evident in everything he does. Atlanta is lucky to have such a great dentist.
-William G. Dickerson, Founder and CEO of LVI

Your privacy is important to us.
Office hours: M-F 9-5


TMJ disorders have been called the Great Imposter because many TMJ symptoms mimic other disorders and masquerade as conditions not associated with your mouth. The result? You go from one medical specialist to another in search of a cure, all to no avail. You end up on lots of pills.

Have you considered the damage to your liver and kidneys that daily use of pain pills and anti-inflammatories might cause? With our advanced technology we'll help identify the true source of your pain, institute therapy designed to get your muscles feeling better fast, relieve your pain, and help get you off pills.

Call us to schedule a no-cost, no-obligation consultation. We make it easy for you to get the facts you need. You'll meet with Dr. Abeles to discuss your individual symptoms, concerns, and treatment options available.
We'll perform a computerized sonography analysis: a fast, non-invasive recording of the function of your TMJ during movement. We'll interpret and share the results at no cost to you.
We're excited to show you how our innovative approach to TMJ pain relief can improve the quality of your life, all with our money-back guarantee.